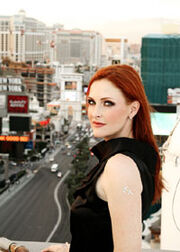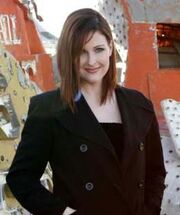 Vicki Pettersson — Author 
Vicki Pettersson | New York Times Bestselling Author of The Signs of the Zodiac Series
About the Author
Edit
Vicki Pettersson
Bio: After ten years with the Tropicana's Folies Bergere, Las Vegas native Vicki Pettersson traded in her sequins for a laptop. But she still knows all about what really happens behind the scenes in Sin City. ~ Fantastic Fiction
Trademark Style
Edit
classic noir fiction
To expand the table, right-press or (Control-press on a Mac)—choose add row.
Genre Key: UF=Urban Fantasy, RUF=Romantic Urban Fantasy, Noir-UF=Noir Urban Fantasy, YA-UF=Young Adult Urban Fantasy, UF-SF=Urban Fantasy/Sci-Fi, UF-Hor=Urban Fantasy-Horror, PA-UF=Post-Apocalyptic-UF, Dys-UF=Dystopian Urban Fantasy, Mil-UF=Military-Urban Fantasy, SP=Steam Punk, PNR=Paranormal Romance
Other Writings
Edit
Anthologies:
Cover Artists
Edit
Publishing Information
Edit
Publishers:
See Also
Edit
External References
Edit
Books:
Summmaries
Other writings: 
World, Characters, etc:
Interviews:
Reviews: 
Author:
Community, Fan Sites:
Gallery of Book Covers
Edit
Ad blocker interference detected!
Wikia is a free-to-use site that makes money from advertising. We have a modified experience for viewers using ad blockers

Wikia is not accessible if you've made further modifications. Remove the custom ad blocker rule(s) and the page will load as expected.