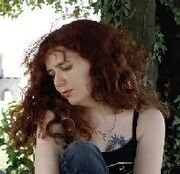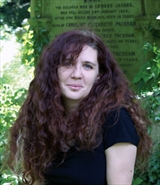 Melissa Marr — Author
official website of melissa marr - main page
About the Author
Edit
Melissa Marr
Melissa Marr grew up believing in faeries, ghosts, and various other creatures. After teaching college literature for a decade, she applied her fascination with folklore to writing. She is the author of the New York Times bestsellers Wicked Lovely and Ink Exchange. She has also written Ink Exchange and Fragile Eternity.Currently, Marr lives in the Washington, D.C. area, writes full-time, and still believes in faeries and ghosts. ~ Melissa Marr, FF
To expand the chart, right-click or (Control Click on a Mac), choose add row. Genre Key: UF=Urban Fantasy, RUF=Romantic Urban Fantasy, Noir-UF=Noir Urban Fantasy, YA-UF=Young Adult Urban Fantasy, UF-SF=Urban Fantasy/Sci-Fi, UF-Hor=Urban Fantasy-Horror, PA-UF=Post-Apocalyptic-UF, Dys-UF=Dystopian Urban Fantasy, Mil-UF=Military-Urban Fantasy, SP=Steam Punk, PNR=Paranormal Romance
Other Writings
Edit
SERIES:
Carnival of Souls series:
NOVELS:
The Arrivals (2013) Adult genre bending western fantasy (people land in Western world from different times and backgrounds. (GR)
COLLECTIONS:
ANTHOLOGIES:

Freebies:
Publishing Information
Edit
Author Page: Melissa Marr from HarperCollins Publishers
External References
Edit
Author:
Special pages for books: 
Book/Series Links; 
Bibliography:
Interviews:
Video/Audio Interviews: 
Community:
Bios: 
Gallery of Book Covers
Edit
Ad blocker interference detected!
Wikia is a free-to-use site that makes money from advertising. We have a modified experience for viewers using ad blockers

Wikia is not accessible if you've made further modifications. Remove the custom ad blocker rule(s) and the page will load as expected.