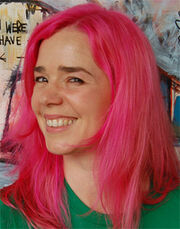 Laini Taylor
About the Author
Edit
Laini Taylor is a writer of fantasy books for young people, but her books can be enjoyed by adults as well. The 'Dreamdark' books, Blackbringer (2007) and Silksinger (2009) are about faeries—not dainty little flowery things, but warrior-faeries who battle devils. Her first young adult book, Lips Touch, is a finalist for the 2009 National Book Award! It's creepy, sensual supernatural romance. . . about kissing.
Writing Style
Edit
✥ Witty yet lyrical style — "She paints the whole story with a gothic and romantic afterglow, a product of her witty yet lyrical style that captures the worlds in her book in their pure other-worldly beauty while at the same time, keeping it approachable enough for us to know we see what we see through Karou's eyes." ~ Fantasy Book Review
✥ Taylor's descriptive writing style. How she can describe a person, place, thing, emotion with prose that sings. Her words have the effect of making me forget I am reading a novel. ~ Jennifer Austin
Genre Key: UF=Urban Fantasy, RUF=Romantic Urban Fantasy,YA-UF=Young Adult Urban Fantasy, SP=Steam Punk, UF-SF=Urban Fantasy/Sci-Fi, PA-UF=Post-Apocalyptic-UF, UF-Hor=Urban Fantasy-Horror, PNR=Paranormal Romance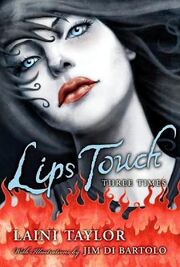 Other Writings
Edit
Novels:
Lips Touch: Three Times (2009)
Anthologies: 
Cover Artists
Edit
External References
Edit
Bibliography:
Interviews:
Video & Audio Interviews:
Author:
Community:
Gallery of Book Covers
Edit
Ad blocker interference detected!
Wikia is a free-to-use site that makes money from advertising. We have a modified experience for viewers using ad blockers

Wikia is not accessible if you've made further modifications. Remove the custom ad blocker rule(s) and the page will load as expected.