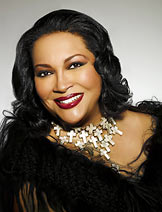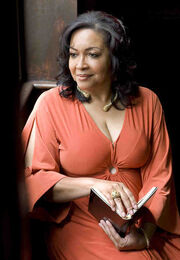 L.A. Banks — Author — also known as Leslie Esdaile Banks, Leslie E. Banks, Leslie Esdaile, Leslie Banks, and Alexis Grant
NOTE: Leslie's websites have all finally been dismantled. Some links still remain, that can be found below in the community section.
About the Author
Edit
L.A. Banks L. A. Banks was named a 2010 Living Legend by the Black Alumni Society of University of Pennsylvania, is the recipient of the 2009 Romantic Times Booklover's Career Choice Award for Paranormal Fiction, was also named one of Pennsylvania's Top 50 Women in Business for 2008, as well as won the 2008 Essence Storyteller of the Year award. Ms. Banks has written over 42 novels and contributed to 23 novellas. She mysteriously shape-shifts between the genres of romance, women's fiction, crime/suspense thrillers, and paranormal lore. She is a proud member of The Liars Club, is a Board of Trustee member for the Philadelphia Free Library and serves on the Mayor's Commission on Literacy. Banks is a graduate of The University of Pennsylvania Wharton undergraduate program with a Master's in Fine Arts from Temple University. She is a full-time writer living and working in Philadelphia. ~Author page
NOTE: Leslie passed away at the age of 51 in August 2011—to cancer at the height of her career and shortly after giving a speech at the White House.on the problems of healthcare for entrprneurs.  — In Remembrance of L.A. Banks, 1959-2011 | Tor.com
Trademark Style
Edit
Leslie incorporated spiritual themes in all her work. Such as:

No matter how dark things get, there's always hope if you keep going.
No matter how bad the consequences of one's choices, you can still choose to move toward the light.

Banks is known for putting characters in sink-or-swim situations.
| Series Title | Genre | Supernatural Elements |
| --- | --- | --- |
| Vampire Huntress Legend series | UF | Vampires, demons, Neteru, Neteru Guardians, Heaven, Hell, angels, weres, Armageddon, Covenant, Valkyrie, Lucifer, Cain, Adam & Eve, dark witch and warlock, ,Ark of the Covenant, Vampire Council, daylight bite, day-walkers, angel hybrid, scientists, secret experiments... |
| Crimson Moon series | Romantic UF | Werewolves, Shadow wolves, demon werewolves, elves, faeries, vampires, warriors, dragons, gargoyles, demons, Delta Ops soldiers, mediums, ghost hunters, Native American mysticism, Seelie and Unseelie fae, supernatural war, 21st-century experimental medical science, |
| | | |
To expand the table, right-press or (Control-press on a Mac)—choose add row.
Other Writings
Edit
Anthologies:  ✥ Vampire Huntress Legend:
✥ Other Series, Books:
Freebies:
Cover Artists
Edit
Publishing Information
Edit
Publishers:
External References
Edit
Books:
Graphic book:
Summaries:
The World, Characters, etc:
Interviews: 
Articles: 
Author, Misc:
Community, Fan Sites:
Gallery of Book Covers
Edit
Ad blocker interference detected!
Wikia is a free-to-use site that makes money from advertising. We have a modified experience for viewers using ad blockers

Wikia is not accessible if you've made further modifications. Remove the custom ad blocker rule(s) and the page will load as expected.