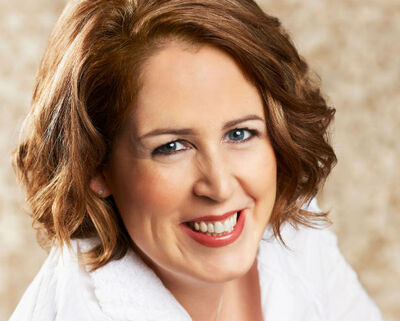 Kelley Armstrong — Author
Kelley Armstrong | #1 New York Times Bestselling Author
About the Author
Edit
Kelley Armstrong has been telling stories since before she could write. Her earliest written efforts were disastrous. If asked for a story about girls and dolls, hers would invariably feature undead girls and evil dolls, much to her teachers' dismay. All efforts to make her produce "normal" stories failed.
Today, she continues to spin tales of ghosts and demons and werewolves, while safely locked away in her basement writing dungeon. She's the author of the NYT-bestselling "Women of the Otherworld" paranormal suspense series and "Darkest Powers" young adult urban fantasy trilogy, as well as the Nadia Stafford crime series. Armstrong lives in southwestern Ontario with her husband, kids and far too many pets. ~ Goodreads | Kelley Armstrong
| Series Title | Sub Genre | Supernatural Elements |
| --- | --- | --- |
| Women of the Otherworld series | UF | Werewolves and Shifters Magic Users Vampires Psychics Demons |
| Cainsville series | UF/Myst | |
| Darkest Powers Trilogy | YA | |
| Darkness Rising | YA | |
| The Blackwell Pages (with Melissa Marr) | | |
| Age of Legends | | |
| Nadia Stafford | Crime Thrillers | |
Genre Key: UF=Urban Fantasy, RUF=Romantic Urban Fantasy, Noir-UF=Noir Urban Fantasy, YA-UF=Young Adult Urban Fantasy, UF-SF=Urban Fantasy/Sci-Fi, UF-Hor=Urban Fantasy-Horror, PA-UF=Post-Apocalyptic-UF, Dys-UF=Dystopian Urban Fantasy, Mil-UF=Military-Urban Fantasy, SP=Steam Punk, PNR=Paranormal Romance
Other Writings
Edit
Colletions:
Anthologies—Women of Otherworld:
Anthologies—Various Others:
Listings of Shorts and Anthologies:

Freebies:
Publishing Information
Edit
Author Page:
External References
Edit
Author:
Interviews:
Extras:
Bibliography:
Community:
Gallery of Book Covers
Edit
Ad blocker interference detected!
Wikia is a free-to-use site that makes money from advertising. We have a modified experience for viewers using ad blockers

Wikia is not accessible if you've made further modifications. Remove the custom ad blocker rule(s) and the page will load as expected.