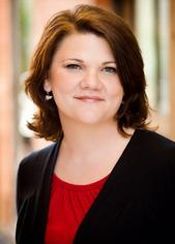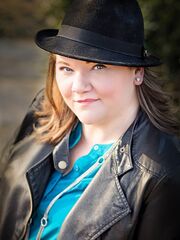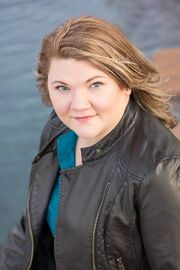 Jaye Wells — Author 
About the Author
Edit
Jaye Wells
Jaye Wells is a USA Today-bestselling author of urban fantasy and speculative crime fiction. Raised by booksellers, she loved reading books from a very young ago. That gateway drug eventually led to a full-blown writing addiction. When she's not chasing the word dragon, she loves to travel, drink good bourbon and do things that scare her so she can put them in her books. Jaye lives in Texas with her husband and son. ~ Goodreads | Jaye Wells
After several years as a magazine editor and freelance writer, USA TODAY Bestselling author Jaye Wells finally decided to leave the facts behind and make up her own reality. Her overactive imagination and life-long fascination with the arcane and freakish blended nicely with this new career path. Her Sabina Kane urban fantasy series is a blend of dark themes, grave stakes and wicked humor. Jaye lives in Texas with her saintly husband and devilish son. Her work is represented by Rebecca Strauss of DeFiore and Co. ~ About « Jaye Wells
Urban Fantasy
Writing Style
Edit
| Series Title | Genre | Supernatural Elements |
| --- | --- | --- |
| Sabina Kane series | UF | dark races: vampires, mages, fae, demons, Cain, |
| Prospero's War series ("Dirty Magic") | UF | Mages, Magic-cops, Dirty Magic, clean magic, magic as drugs, Wizard, vampires, werewolves, witches, alchemists, |
| | | |
| | | |
To expand the table, right-press or (Control-press on a Mac)—choose add row.
Genre Key: UF=Urban Fantasy, RUF=Romantic Urban Fantasy, Noir-UF=Noir Urban Fantasy, YA-UF=Young Adult Urban Fantasy, UF-SF=Urban Fantasy/Sci-Fi, UF-Hor=Urban Fantasy-Horror, PA-UF=Post-Apocalyptic-UF, Dys-UF=Dystopian Urban Fantasy, Mil-UF=Military-Urban Fantasy, SP=Steam Punk, PNR=Paranormal Romance
Other Writings
Edit
Anthologies:
Freebies:
Cover Artist
Edit
Publishing Information
Edit
Publishers: Orbit, 
External References
Edit
Books:
Summaries:
World, Characters, etc:
Interviews:
Audio & Video interviews:
Articles:
Author:
Community, Fan Sites:
Gallery of Book Covers—Sabina Kane
Edit
Ad blocker interference detected!
Wikia is a free-to-use site that makes money from advertising. We have a modified experience for viewers using ad blockers

Wikia is not accessible if you've made further modifications. Remove the custom ad blocker rule(s) and the page will load as expected.