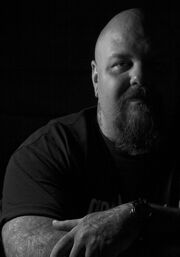 James R. Tuck
— Author 
About the Author
Edit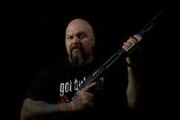 James R. Tuck
Bio: James R Tuck is a former bouncer and has been a professional tattoo artist for over 15 years. His tattoo work has been published in national tattoo magazines and he owns Family Tradition Tattoo in Marietta, Ga. He lives near there with a wonderful wife, three wonderful children, and six dogs of varying degrees of wonderfulness. ~ James R Tuck
Urban Fantasy, Dark Fantasy
Writing Style
Edit
Flair for action sequences, quick pace, excellent action packed sequences and plot compactness, explosive climax...
| Series Title | Genre | Supernatural Elements |
| --- | --- | --- |
| Deacon Chalk series | Noir-UF-Mil | Monster hunters, vampires, weres, shifters, monsters, mages, witches, magical critters, angels, fairies, trolls, lycanthropes, dinosaur, magic crucifix, holy relics... |
| | | |
| | | |
To expand the table, in Edit–Visual mode, right-press on a Row of the table or Column (Control-press on a Mac)—choose add Row or Column.
Genre Key: '''UF'''=Urban Fantasy,  '''Noir-UF'''=Noir Urban Fantasy, '''UF-SciFi'''=Urban Fantasy/Sci-Fi, '''UF-Hor'''=Urban Fantasy-Horror, '''PA-UF'''=Post-Apocalyptic-UF, ''''Mil-UF'''=Military-Urban Fantasy, 
Other Writings
Edit
Anthologies:
Freebies:
Cover Artists & Contributors
Edit
Publishing Information
Edit
Publishers:
See Also
Edit
Category links at bottom of page
External References
Edit
Bibliography / Books:
Series Pages:
Interviews:
Articles:
Cover Reveals:
Artist: 
Author—Tattoo Artist:
Author:
Community, Fan Sites: 
Gallery of Book Covers
Edit
Ad blocker interference detected!
Wikia is a free-to-use site that makes money from advertising. We have a modified experience for viewers using ad blockers

Wikia is not accessible if you've made further modifications. Remove the custom ad blocker rule(s) and the page will load as expected.