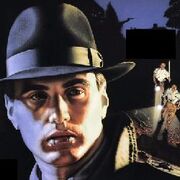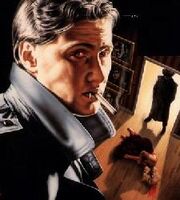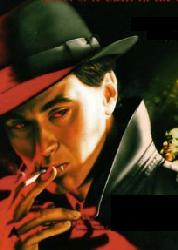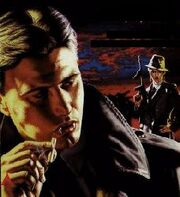 Jack Flemming, Vampire PI — Character 
Book or Series
Edit
Jack Flemming is the lead character from the Vampire Files series by P.N. Elrod.
About the Character
Edit
General One-lIne Descripton
Edit
A former newspaper reporter, now working as assistant to private detective Charles Escott in 1930's Chicago.
Profession
Edit
Hardboiled PI
Species:
Edit
Vampire
Supernatural Abilities
Edit
Character / Personality
Edit
he's a good guy vampire. He was originally killed, shot down in a hail of bullets, courtesy of the mob.
Jack Fleming is a vampire shamus but also owns clubs, is afraid of heights and afraid of the dark, and has apparently proposed to his girlfriend a ton of times and been rejected every single time.
Physical Descripton
Edit
P.N. Elrod - Character Gallery
Backstory
Edit
in the first novel, but was rescued by a lovely female vampire. rounding out the ast are jack's long-suffering, and wvery understanding girlfriend, nightclub singer Bobbi Smythe.
Connections
Edit
| | name | About |
| --- | --- | --- |
| Parents: | | |
| Grandparents: | | |
| Siblings: | | |
| Friends: | | |
| Lovers: | | |
| Spouses / Mates: | | |
| partner: | Charles Escott | |
| Co-workers: | | |
| Enemies: | | |
| Other Love interests: | Bobbi Smythe | girlfriend |
| Pets | | |
| Posessions: | | |
To expand the table, right-press on a row of the table or (Control-press on a Mac)—choose add row.
Biography
Edit
Major Events and Changes (Spoilers)
Edit
See Also
Edit
External References
Edit
Characters: 
Character Gallery:
Auhtor Interviews: 
Articles:
Books: 
Author:
Ad blocker interference detected!
Wikia is a free-to-use site that makes money from advertising. We have a modified experience for viewers using ad blockers

Wikia is not accessible if you've made further modifications. Remove the custom ad blocker rule(s) and the page will load as expected.