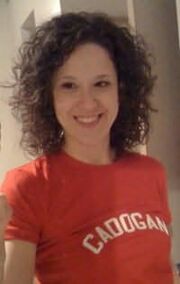 Chloe Neill is the author of the Chicagoland Vampires series. 
New York Times & USA Today Bestselling Author Chloe Neill
About the Author
Edit
Chloe Neill was born and raised in the South, but now makes her home in the Midwest, just close enough to Cadogan House to keep an eye on the vampires. When not transcribing Merit's adventures, she bakes, watches entirely too much television, roots for her favorite college football team, plays with her dog, Baxter. ~ Chloe Neill ~ Fantastic Fiction
To expand the table, in Edit–Visual mode, right-press on a Row of the table or Column (Control-press on a Mac)—choose add Row or Column. Or, in Source Mode: copy-paste rows.
Genre Key: UF=Urban Fantasy, RUF=Romantic Urban Fantasy,YA-UF=Young Adult Urban Fantasy,  PNR=Paranormal Romance
Other Writings
Edit
Anthologies:
Freebies:
Contibutors: 
Edit
Cover Artists: Katie Anderson (Dark Elite)
Cover Designer: 
External References
Edit
Books:
Summaries:
World, Characters, etc:
Reviews:
Interviews:
Author:
Community and Fan Sites:
Gallery of Book Covers
Edit
Ad blocker interference detected!
Wikia is a free-to-use site that makes money from advertising. We have a modified experience for viewers using ad blockers

Wikia is not accessible if you've made further modifications. Remove the custom ad blocker rule(s) and the page will load as expected.