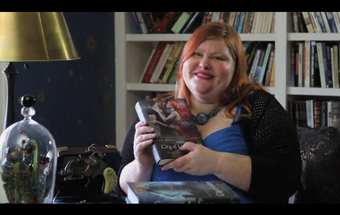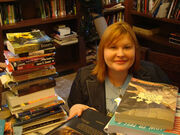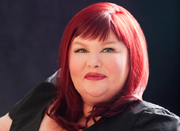 Cassandra Clare — Author
Cassandra Clare | New York Times Bestselling Author of The Shadowhunter Chronicles
About the Author
Edit
Cassandra Clare Bio: "Cassandra Clare was born overseas and spent her early years traveling around the world with her family and several trunks of fantasy books. Cassandra worked for several years as an entertainment journalist for the Hollywood Reporter before turning her attention to fiction. She is the author of City of Bones, the first book in the Mortal Instruments trilogy and a New York Times bestseller. Cassandra lives with her fiance and their two cats in Massachusetts." ~ Goodreads | Cassandra Clare (Author of City of Bones)
Young Adult Urban Fantasy
Writing Style
Edit
| Series Title | Genre | bk# | Supernatural Elements |
| --- | --- | --- | --- |
| Mortal Instruments | UF-YA | 6 | Nephilim, angels, demons, vampires, werewolves, faeries, magic users, magic blades, magic objects, magic realm |
| Infernal Devices series | UF-YA | 3 | Nephilim, angels, demons, vampires, werewolves, magic users, magic blades, magic objects, magic-infused mechanical creatures |
| Dark Artifices series | UF-YA | 2016 | (Sequel to Mortal Intruments) Shadowhunter series set on the West Coast; |
| The Last Hours series | UF-YA | ? | (Sequel to Infernal Devices) follows the children of Will & Tessa, long way off; |
| Magisterium Series | YA | 5 | collaboration with Holly Black |
| | | | |
| | | | |
To expand the table, right-press or (Control-press on a Mac)—choose add row.
Genre Key: UF=Urban Fantasy, RUF=Romantic Urban Fantasy, Noir-UF=Noir Urban Fantasy, YA-UF=Young Adult Urban Fantasy, UF-SF=Urban Fantasy/Sci-Fi, UF-Hor=Urban Fantasy-Horror, PA-UF=Post-Apocalyptic-UF, Dys-UF=Dystopian Urban Fantasy, Mil-UF=Military-Urban Fantasy, SP=Steam Punk, PNR=Paranormal Romance
Other Writings
Edit
Note: The Infernal Devices is complete at three volumes. There is also a planned sequel series to the Mortal Instruments taking place on the West Coast—writing will begin on this one first. There has been hints of a possible sequel series to the Infernal Devices involving the off-spring of this seires to fit afer this series and before Mortal Instruments.
Also, Cassandra Clare and Holly Black are collaborating on a 5 book YA series called the The Magisterium Series.
Cover Artists
Edit
Publishing Information
Edit
Publishers:
Notes & Tid-bits
Edit
External References
Edit
Books:
Series Pages—Mortal Instruments: 
Series Pages—Infernal Devices: 
Series Pages—Dark Artifices: 
Series Pages—Other: 
Summaries: 
World, Characters, etc:
News:
Author:
Community, Fan Sites:
TV Show:
Ad blocker interference detected!
Wikia is a free-to-use site that makes money from advertising. We have a modified experience for viewers using ad blockers

Wikia is not accessible if you've made further modifications. Remove the custom ad blocker rule(s) and the page will load as expected.