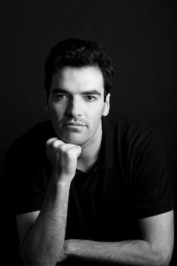 Benedict Jacka
— Author 
Benedict Jacka | Blog and Website for Benedict Jacka's Novels
About the Author
Edit
Jacka was born in England and attended the City of London School. He later attended Cambridge University, where he graduated with a Bachelors in philosophy and met his editor Sophie Hicks from Ed Victor Ltd.[2] His first novels were three children's fantasy novels which weren't published. That honour went to a children's non-fantasy novel, a book called To Be A Ninja (Later: Ninja: The Beginning). From 2000 on, he developed a fantasy setting for which he wrote four books, whose main characters were teenage elementals. None of the four were published. In 2009, he decided to try again with an adult character and a more information-based ability.[3] Three years later, in 2012, he published the first book of the Alex Verus series, two more followed the same year.[4] In December 2013, tantor released an audio version of Fated in the US,[5] the next three books followed. ~ Wikipedia
Writing Style
Edit
| Series Title | Genre | Supernatural Elements |
| --- | --- | --- |
| Alex Verus series | UF | Light Mages, Dark Mages, Diviners, Rakshasas, sentient mist cloak, shape-shifting air elemental, half-ton spider, adept, |
| | | |
| | | |
To expand the table, in Edit–Visual mode, right-press on a Row of the table or Column (Control-press on a Mac)—choose add Row or Column.
Genre Key: '''UF'''=Urban Fantasy, ''''Noir-UF'''=Noir Urban Fantasy,  '''UF-Hor'''=Urban Fantasy-Horror,  '''SP'''=Steampunk
Other Writings
Edit
Anthologies:
Freebies:
Cover Artists & Contributors
Edit
Publishing Information
Edit
Publishers: Ace Publishing
See Also
Edit
Category links at bottom of page
External References
Edit
Bibliography / Books:
Series:
Summaries:
Alex Verus Universe–Characters, etc:
Reviews:
Interviews:
Artist:
Author:
Community and Fan Sites:
Gallery of Book Covers
Edit
Ad blocker interference detected!
Wikia is a free-to-use site that makes money from advertising. We have a modified experience for viewers using ad blockers

Wikia is not accessible if you've made further modifications. Remove the custom ad blocker rule(s) and the page will load as expected.