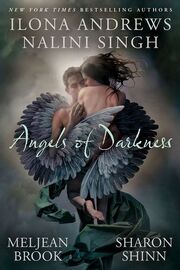 Alphas Series
by
Ilona Andrews
— NEW series 
Genres and Sub-Genres
Edit
SciFi-Urban Fantasy
Fusion of paranormal and SciFi
Series Description or Overview
Edit
NOTE: So far only the prequel short has bee published. 
✥ SYNOPSIS: SHORT STORY PREQUEL—"Alpas: Origins": A woman is kidnapped into a world divided by a superhuman civil war. As the captive of an irresistibly dangerous male, she has two choices: submit and become a pawn, or take hold of her own destiny. ❖ An unfortunate pit stop, changes a field trip mom's life forever. Now her survival and that of her daughter depends on her bond to the frightening, Lucas, who is part man and part beast. This is a prequel for a new series, and the world is a fusion of paranormal and sci-fi.  ~ Goodreads Readers | Angels of Darkness
Lead's Species
Edit
Primary Supe
Edit
Shape-shifters
Narrative Type and Narrators
Edit
Books in Series
Edit
no books yet
Shorts, Anthologies and Guides
Edit
0.5. "Alpas: Origins" in Angels of Darkness (2011) (Lucas & Karina)
Other Series by Author on Site
Edit
World Building
Edit
Supernatural Elements Edit
Protagonist
Edit
Sidekick
Edit
Name: — What: — Sidekick-to: — About: — Book First Seen In:
Characters Chart
Edit
To expand the table, right-press or (Control-press on a Mac)—choose add row.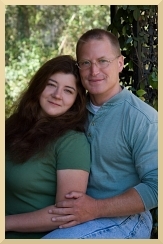 Genres: Urban Fantasy, Sci-Urban Fantasy, Romantic Urban Fantasy, Urban Paranormal Romance
Bio: Ilona Andrews is the pseudonym for a husband-and-wife writing team. Ilona is a native-born Russian and Gordon is a former communications sergeant in the U.S. Army. Contrary to popular belief, Gordon was never an intelligence officer with a license to kill, and Ilona was never the mysterious Russian spy who seduced him. They met in college, in English Composition 101, where Ilona got a better grade. (Gordon is still sore about that.)
Gordon and Ilona currently reside in Texas with their two children, and many dogs and cats. They have co-authored two series, the bestselling urban fantasy of Kate Daniels and romantic urban fantasy of The Edge. ~ Ilona Andrews - FF and Goodreads
Cover Artist
Edit
Artist: John Blumen ~ Bibliography: Cover: Angels of Darkness
Publishing Information
Edit
Publisher: Brava / Kensington Publishing Corp.
Author Page:
Bk-1:
Book Cover Blurbs
Edit
✤ BOOK ONE—:
First Sentences
Edit
Goodreads | Ilona Andrews Quotes (Author of Magic Bites)
Read Alikes (suggestions)
Edit
— If you like these, you may like this:
See Also
Edit
External References
Edit
Books:
Summaries, Reviews, Articles:
The World, Characters, etc:
Artist: 
Author: 
Community, Fan Sites:
Gallery of Book Covers
Edit
Ad blocker interference detected!
Wikia is a free-to-use site that makes money from advertising. We have a modified experience for viewers using ad blockers

Wikia is not accessible if you've made further modifications. Remove the custom ad blocker rule(s) and the page will load as expected.